When it comes to background checks, each mortgage lender has its own set of rules, but most conduct some investigation to ensure your loan eligibility. Lenders will want to make sure you fulfill their lending standards and are capable of repaying the loan before giving you the green light.
Mortgage lending is a time-consuming process that usually necessitates a thorough investigation of the borrower's financial situation. A lender must guarantee that no other institution or entity has legal rights to the property before issuing a mortgage.
In this article, we are going to learn more about the mortgage background check. Here's a closer look at how the majority of mortgage lenders handle background checks.
During a mortgage background check, what do lenders look at?
Your current employment situation
Your mortgage lender will most likely require proof of continuous employment for at least two years. It's not enough to just produce your most recent pay stubs. However, that is frequently required. Your employer may be contacted directly by a mortgage lender to confirm your employment status. Self-employed homebuyers may face additional challenges, as they must still demonstrate a two-year history of consistent income.
Information about your finances
All sources of income are considered by mortgage firms. This could include money earned through side jobs and alimony, as well as profits and interest on investments. Passive income, such as money earned from a rental property, will also be taken into account. Documentation will be needed to prove all sources of income. You should also know that your new monthly payment will most likely have to be at or below 28% of your gross monthly income to qualify for a traditional loan.
Your criminal record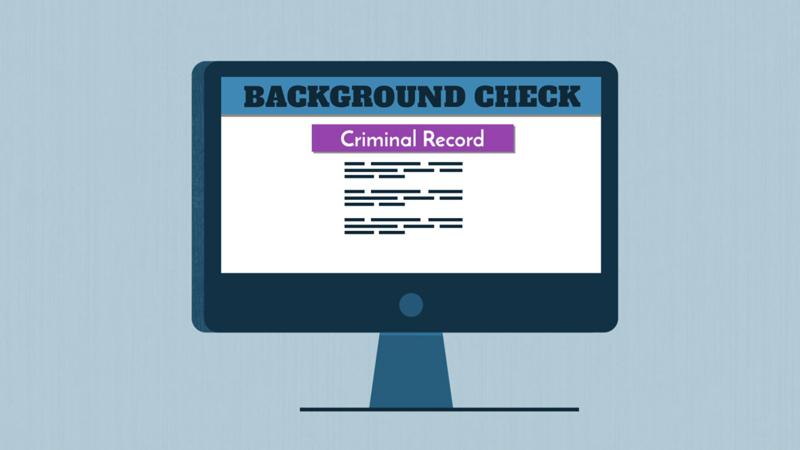 A criminal history check may or may not be conducted by your mortgage lender. If they do, there are no legal safeguards in place to prohibit them from charging you a higher APR or rejecting your loan application based on your criminal history.
Many lenders, however, are primarily concerned with an applicant's job position, financial health, and ability to repay their loan. A criminal past may not be an issue if you match all of their loan criteria. However, if you've just served time in prison, you'll have a gap in your working history and income that could act against you.
Lenders Look at Other Things During the Mortgage Process, which includes:
Pay Stubs and Bank Statements
Most lenders will look over your bank records and recent pay stubs to ensure that you can manage your monthly payment and that you have enough money to meet all of your mortgage obligations, both your down payment and closing costs. They'll also want to see proof of your deposits to make sure you're not taking out a loan to meet any of these costs. If you are, your DTI will rise, potentially affecting your loan eligibility.
Documents Tax-Related
To verify your income, mortgage lenders frequently consult a range of sources. Have two years' worth of signed federal tax returns and W-2 papers with you. These documents may reveal sources of income other than your normal wages, such as money earned from an investment property or stock dividends. These records can also be used by mortgage lenders to establish a self-employed applicant's average earnings.
Reports and Scores on Your Credit
It's a good idea to evaluate your credit reports a few months before applying for a mortgage.
 Lenders Don't Check These Factors.
Certain characteristics are off-limits for mortgage lenders to consider when making a loan decision. It is illegal for a mortgage lender to discriminate based on the following factors under the Equal Credit Opportunity Act (ECOA): Nationality, race, color, religion, age, sex, and marital status.
How to Get Ready for a Home Loan
If you're looking for a mortgage, there are a few things you can do to improve your chances of approval. The following suggestions will help you raise your credit score and strengthen your borrowing position:
a. Reduce your debt
b. Bring any unpaid accounts up to speed
c. Make your monthly payments on time
d. Before you finish the mortgage application process, don't make any significant purchases or seek new credit
e. Check your credit record for any fraudulent activity and file a dispute
Searching for a less costly property or putting down a higher down payment might also help you stand out as a loan candidate and save you money. Similarly, if you expect to apply for a mortgage in the following two years, you should avoid making any risky professional moves or shifting to self-employment.
Improving your credit before applying for a mortgage could make you a more appealing purchase in the eyes of a lender, allowing you to get better loan conditions.
If you're considering applying for a mortgage, Eden Hawk Financial Solutions offers free no-obligation advice from their Cardiff office or over the phone if you're based elsewhere in the UK.